Buchcovergestaltung (E-Book)
für die Novelle »I LOOK AT YOU« von B. Coon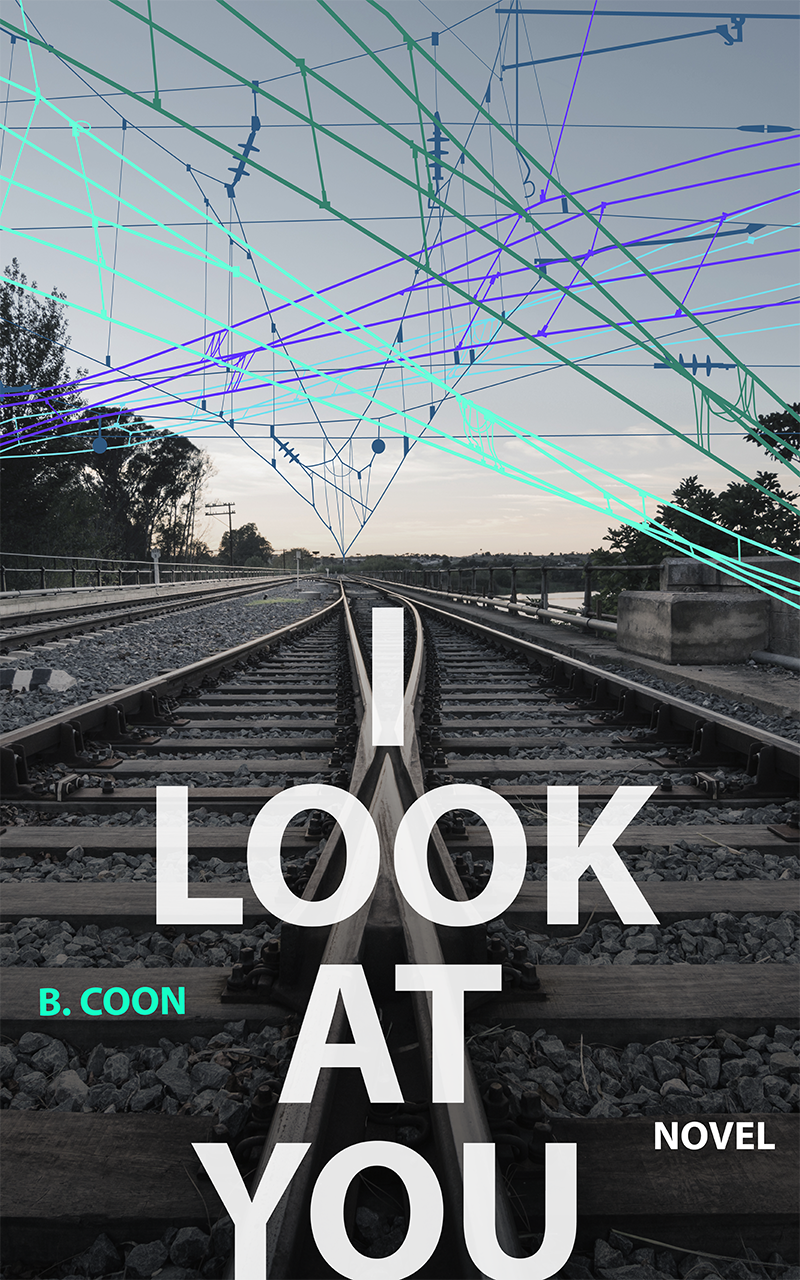 Two people take the same train. Each of the two notices the other staying oblivious to attracting the other's attention in turn. One believes to fall in love for the first time in his life, the other gets trapped in a deep inner conflict having never experienced such kind of emotion towards a person of his own gender before. Lost in their confusion the two just look at each other covertly taking the same train again and again, until suddenly caught in the throng of the rush hour the two happen to face each other. None of the both dares to make the first step. Not being able to withstand the apparently fruitless and groundless feeling one stops taking the train. The search and the struggle take their curse. Until – absolutely by chance – the two meet again...
            »I look at you« is a story of one relationship told from two points of view. It is a story about two people and one love – two very different people, not really meant for each other in any way but brought together by chance, two people not able to deny or abandon the feeling. The story tells about the search for love – of the uneasy and winding way life can take, of misunderstandings, fears, self-conceit and of experiences one sometimes has to make to recognise what exactly he is looking for in his life. »
I look at you« is a love story charged with 
emotion, full of doubt, struggle and feelings – a rocky road to the one only goal.